Search and find texts in an AutoCAD drawing
Just like we need to search a word in any document, to search texts in a DWG, DXF or DWF drawing is much easier with DWGSee. No matter it is in text, text node, title block, vertical or angled texts with pointer, DWGSee will help you locate it and highlight it in the center of the screen, and all found texts will be listed in the right side pane, you may select "cases sensitive" "match whole word" to narrow finding results. Or search part of the word for wilder researches.
How to do that…
STEP1.
Option1. Go to the "Find" button on the navigation bar.


Option2. Go to "Tools" > "Find".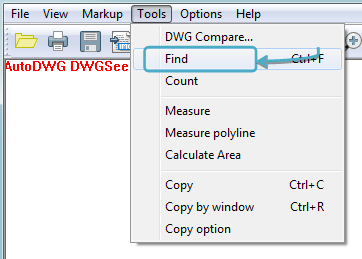 Option3. Hold "Ctrl" and press "F" on your keyboard.
STEP2.
Type what text you want to find then click "OK". The search results are limit to current space (model or layout).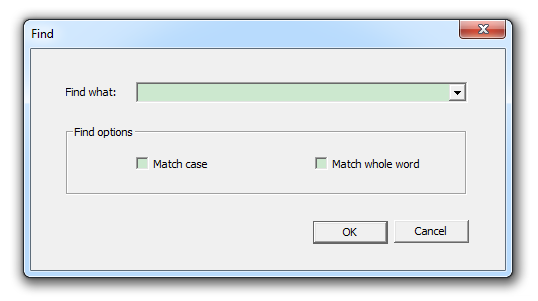 Example
In this example, I would like to see where Jane's desk is in our new working place, so I enter "Jane" in the textbox and finally located Jane.