AutoDWG Compare
If you've made minor changes to your drawing and saved as different copies, few days later, you may have a hard time to recall what the changes you've made. AutoDWG compare helps you compare 2 revisions of your drawings and list every change clearly. Also you may use this feature for the collaboration and check out changes made by your team members.
How to do that…
STEP1.
Option1. Go to "Tools" > "DWG Compare…"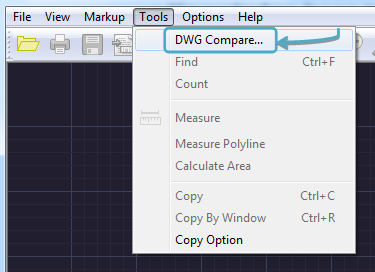 Option2. Press the "Find differences between versions" button on the tool bar.


If you are in the Browser mode, go to "File" > "DWG compare".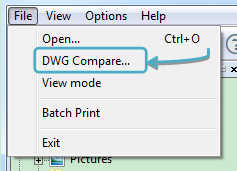 STEP2.
Click "…" buttons to add your 2 versions of drawing files. You may use the examples in the DWGSee installation folder (default location: C:\Program Files (x86)\AutoDWG\DWGSee Pro 2013).
Note: Click the "Setting" button to find more compare options.

STEP3.
Click "OK" to compare and highlight differences in two drawings.