Convert AutoCAD drawings to JPG, with markup
AutoCAD drawing formats, such as DWG, DXF and DWF are not portable file formats. This is why you need a DWGSee viewer to occasionally view drawings on a non-AutoCAD computer. Besides, you will need to send out the drawing image to others who do not have a DWG viewer, especially when the drawing contains lots of X-ref's and maybe some of your markups.
How to do that…
STEP1.
Option1. Find the "Export to Image" button on the toolbar.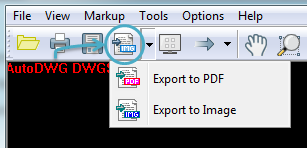 Option2. Go to "File" > "Export" > Choose "Convert to JPG, BMP…"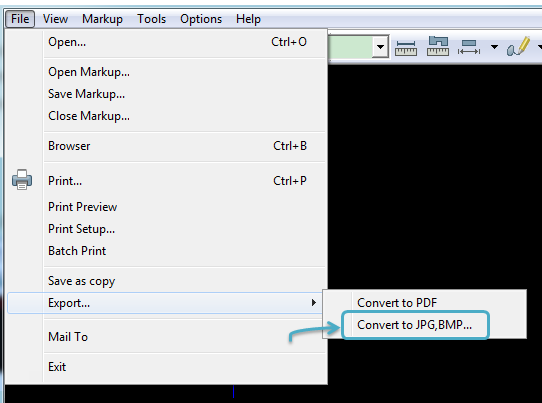 STEP2.
In the open window, choose an output format (BMP, JPEG, GIF, PNG, TIFF) and go with the other options.
Note: If you need the markup to be preserved in the output, tick the "Exporting with markup" checkbox.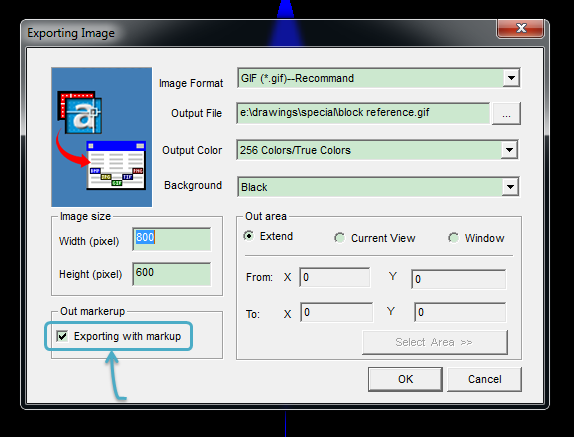 | | | |
| --- | --- | --- |
| Formats | File Size | Image Quality |
| BMP | Big | High quality with lossless data compression. |
| JPEG | Small | Variable by adjusting compression level. Perfect for most images. |
| GIF | Small | Useful for animation and image maps. |
| PNG | Normal | Good and useful for line art, text-heavy images. |
| TIFF | Normal | High, no image loss. Good choice for achieving important images. |
STEP3.
Click "Next" and wait for the conversion. You can view or email the PDF directly to others.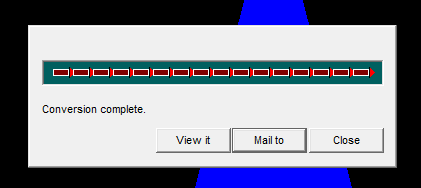 When you zoom in on a raster image you see grainier and grainier set of dots. When you zoom in on a vector image you continue to see a smooth text, shape or whatever. The advantages of vector images are low-size and high-resolution. You no longer have to produce a huge image size just to maintain a reasonable degree of resolution.
To convert the AutoCAD drawing into a vector image, find more information>>